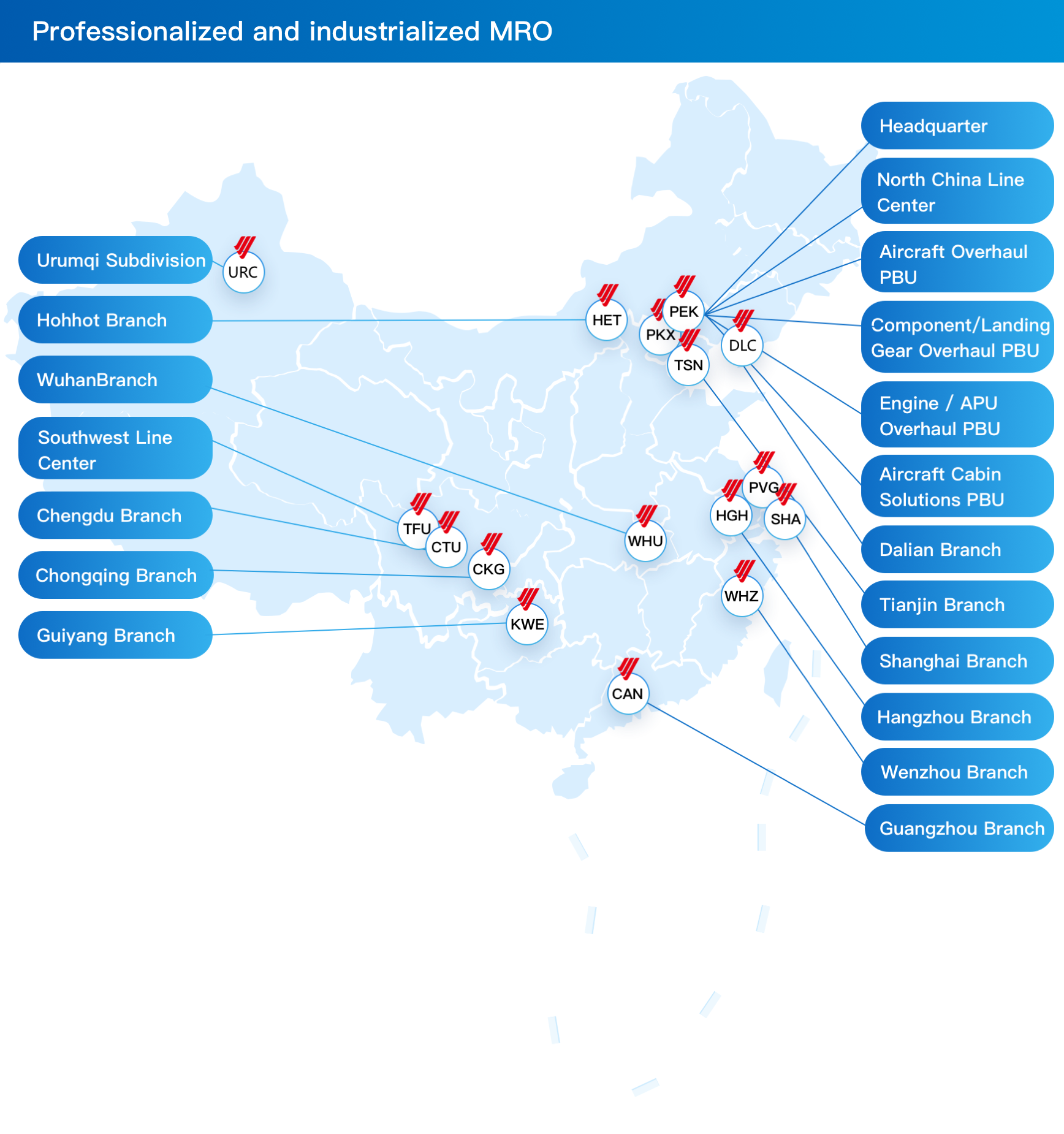 Headquartered in Beijing, Ameco has set up four Business Units of Beijing Base, North of China Line Center, Chengdu Branch, Southwest Line Center, 17 Operation and Management Support Divisions, as well as line maintenance Branches in Chongqing, Hangzhou, Tianjin, Hohhot, Shanghai, Wuhan, Guiyang, Guangzhou and Wenzhou.
Ameco has maintenance capabilities at 222 domestic and foreign stations, including 11 base stations and 211 out stations; 133 domestic stations and 89 international stations.
Among 211 out stations, Ameco has 195 out stations that use Beijing Aircraft Maintenance and engineering corporation maintenance license. There are 37 out stations that use maintenance agency independent maintenance licenses, of which 14 out stations use corresponding license for different aircraft types.
Ameco has deployed 170 engineers at 80 stations, including 45 engineers at 36 domestic stations and 125 engineers at 44 international and regional stations.