On September 29, the establishment meeting of Ameco's professional and technical committee was held in Beijing.
The professional and technical committee aims at promoting Ameco's scientific and technological innovation, comprehensively improving the development of the engineer team, and organizing the professional and technical exchanges and consulting activities for the engineer team.
The purpose of the committee is to focus on the company's strategic development and serve the company's professional technology construction and the professional construction of the engineer team based on the company's business needs. The professional and technical committee shall set up two levels of organizations, namely, the professional and technical management committee and the professional and technical sub-committees. The professional and technical committee currently has five sub-committees: the committee on standard construction technology, the committee on aircraft design/modification/manufacturing, the committee on aircraft fleet engineering and maintenance, the committee on digital application of aviation, and the committee on industrial safety/environmental protection and energy conservation.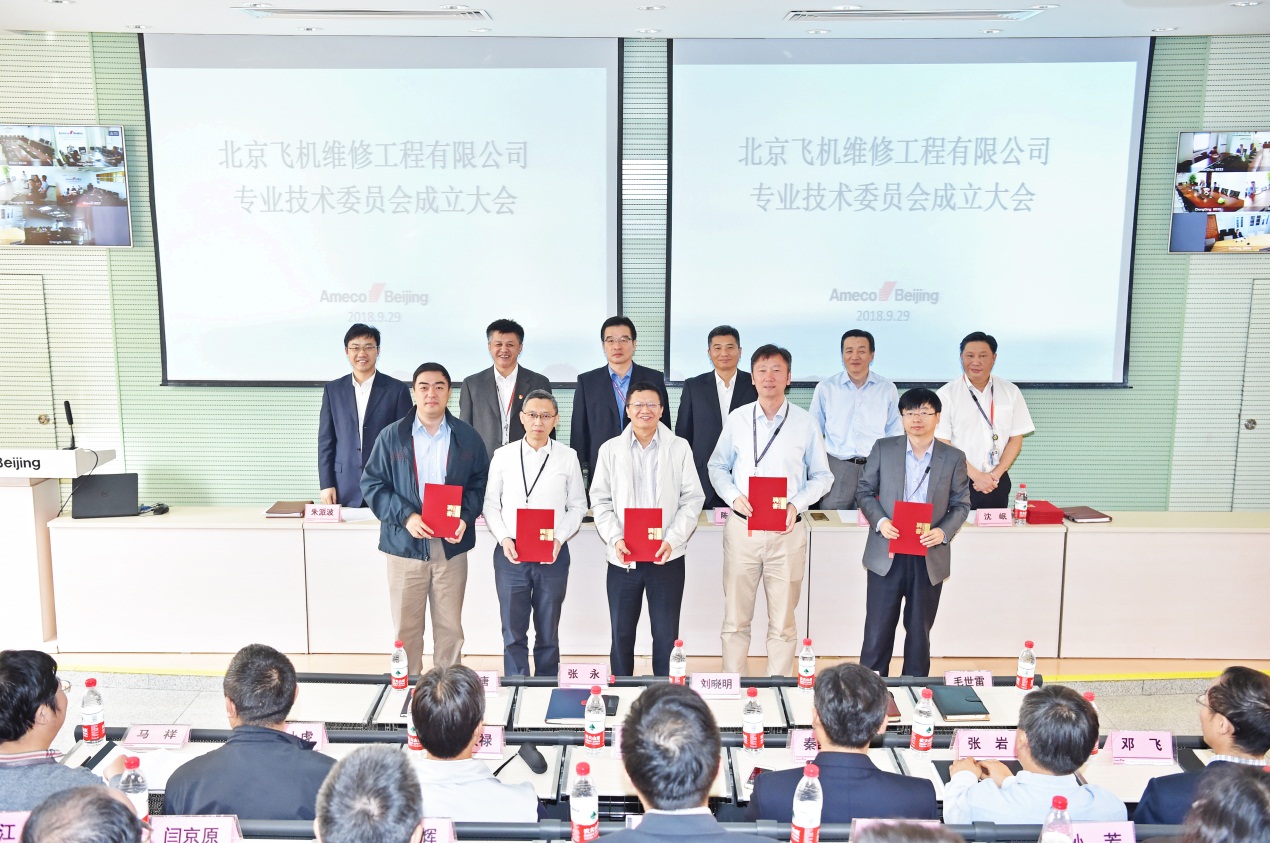 Ameco attached great importance to innovation work, professional and technical subject construction and talent team construction, and vigorously promoted innovative organizations and professional and technical capability build-up. This new form of organization, will collect all company's professional and technical personnel on a platform for communication, collaboration, mutual learning, discussion, sharing, and build-up, to make integration of the technical resources and other elements of resources, realize the aggregation effect, to promote professional and technological subject construction, talent team construction, promote the construction of an innovative organization and management capability build-up.
After the company's integration, despite the rapid development of various business areas, there is great room for improvement in engineering technology. The purpose of setting up professional and technical committee is to converge the backbones from various units, and various professional and technical fields, and give full play to the power of the wisdom. The cross major discussions, sharing knowledge, discussing problems, to solve practical problems on this platform is preferred, in order to improve the company's professional and technical ability.