Aircraft Maintenance & Engineering Corporation (Ameco) is a joint venture between Air China Limited (75%) and Lufthansa German Airlines (25%). It can provide airlines with Fleets Total Care, as well as line maintenance, aircraft overhaul and painting, ARC overhaul, engine overhaul, APU overhaul, component overhaul, landing gear overhaul, business jet completion and maintenance, engineering and assets technology services, education and training services, calibration and testing services.
Headquartered in Beijing, Ameco has four Business Units of Beijing Base, North of China Line Center, Chengdu Branch, Southwest Line Center, 17 Operation and Management Support Divisions, as well as line maintenance Branches in Chongqing, Hangzhou, Tianjin, Hohhot, Shanghai, Wuhan, Guiyang, Guangzhou and Wenzhou. It has 217 maintenance stations at home and abroad, forming a large maintenance network worldwide. Ameco possesses maintenance licenses authorized by CAAC, FAA, EASA and almost 30 countries or regions, as well as a Designated Modification Design Organization Representative (DMDOR) authorized by CAAC.
Ameco expands networked line maintenance
Ameco keeps expanding the domestic and international market by offering more networked line maintenance services to customers. Five carriers have signed up for line maintenance and releasing services, making the total amount of customers for line maintenance reach eighty, with the aircraft types involving in all Boeing and Airbus aircraft, such as new types of Boeing 787 and Airbus A350, A380.
Ameco's line maintenance covers the cities in China including Beijing, Chengdu, Chongqing, Hangzhou, Tianjin, Hohhot, Shanghai, Wuhan, Guiyang, Guangzhou, Wenzhou and Shiyan, etc. Moreover, Ameco has 217 domestic maintenance sites and international repair sites. By utilizing its integrated MRO resources, Ameco aims to offer reliable, safe and fast line maintenance services to secure shareholder Air China and customers at home and abroad with its nationwide and internationally-oriented line maintenance network.
Ameco is expanding line maintenance capabilities on new aircraft types. It has secured approval by EASA for the new aircraft types such as Boeing 787, Airbus A380 and Airbus A350 for line maintenance services. Meanwhile, Ameco gained the CAAC's approval on Boeing 787-9, Airbus A350-900, Airbus A320/A321 (PW1100G) and Boeing 737-8, etc.
Ameco provides A350 line maintenance service for Air China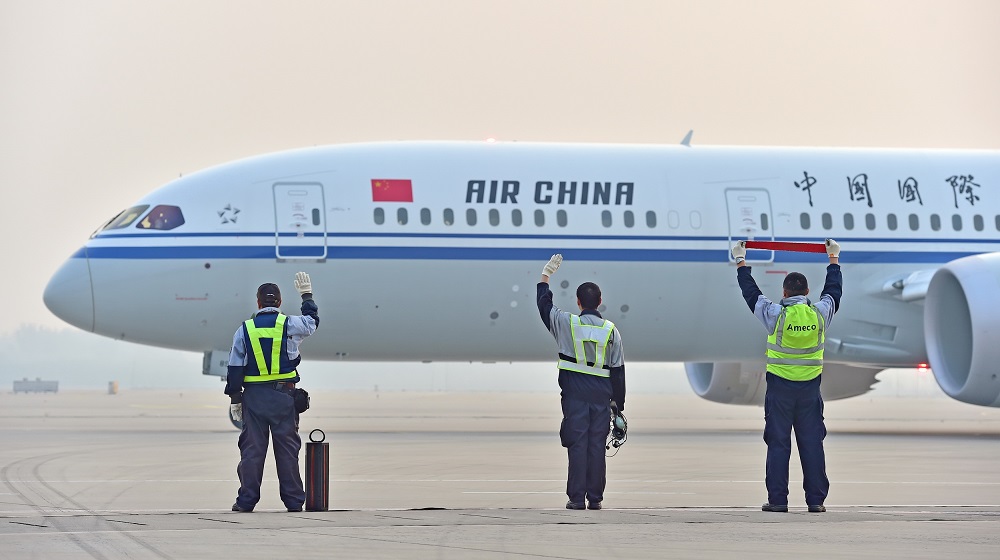 Ameco sets up a line maintenance network covering eleven cities in China
Ameco moving fast on aircraft overhaul and modification services
Ameco is dedicating to expanding global market in recent two years. The Chinese MRO has inked heavy maintenance contract with Austrian Airlines in this July. Based on the contract, Ameco will provide Austrian Airlines with Boeing 777 letter checks from 2018 to 2020. The first layover starts in late October. Besides, Ameco has been in holding hands with Hong Kong Airlines for its Airbus A330 heavy maintenance since November, 2015.
Ameco is capable of providing aircraft overhaul, modification, painting and freighter conversion based in its Beijing and Chengdu facilities. Ameco completed the global first D-check for a Boeing 747-8F in this May. Moreover, it completed the first 8C-check for an Airbus A330 in last November.
The Chinese MRO joint venture also looks to the modification. Five Sharklet retrofit on Airbus A320s have been redelivered to Spring Airlines since 2017. In these two years, Ameco has completed passenger-to-freighter conversion for seven Boeing 757s and it also has a plan to cover Airbus A320 and Boeing 737 passenger-to-freighter services in addition to Boeing 757 in near future.
At the same time, Ameco is keeping expanding the Aircraft-related Component repair. It now performs repair on thrust reversers for Trent 700, CFM56-5B, CFM56-7B and V2500-A5. Besides, it adds radome repair capabilities on Boeing 787, 747-8, 737 MAX and Airbus A320neo, inlet duct repair capability on Boeing 737 MAX, as well as fan cowling repair capabilities on Boeing 737NG, 777-300ER, Airbus A320 and A330. The Chinese MRO also plans for the investment on a new aircraft-related component workshop soon.
In 2019, Ameco will continue to focus on new capability development. It plans to provide D-check on Boeing 747-8 for Lufthansa Airlines. Meanwhile, it will start first painting for Boeing 747-8 and colorful painting for Airbus A350. Moreover, Ameco will provide Air China with 1C-check for its Boeing 787s and 9C-check for its Airbus A330s, as well as 2C-check for Boeing 777F of Air China Cargo, etc.
In the next two years, Ameco plans to develop C-check for Airbus A350, A321neo and Boeing 737 MAX 8, as well as 3C-check for Boeing 777-300ER.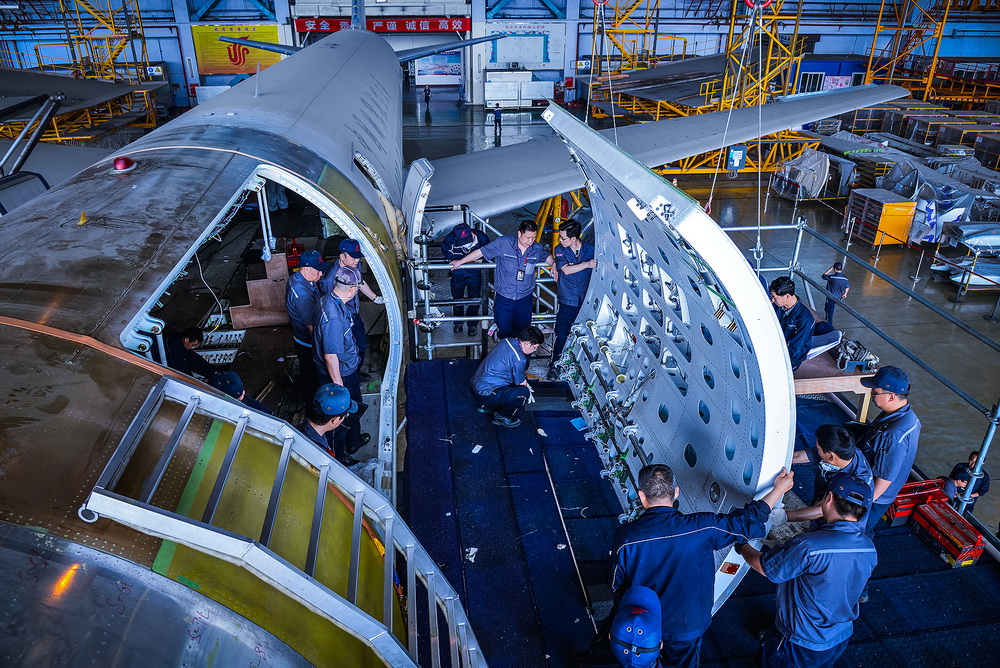 Ameco completed seven PTF of Boeing 757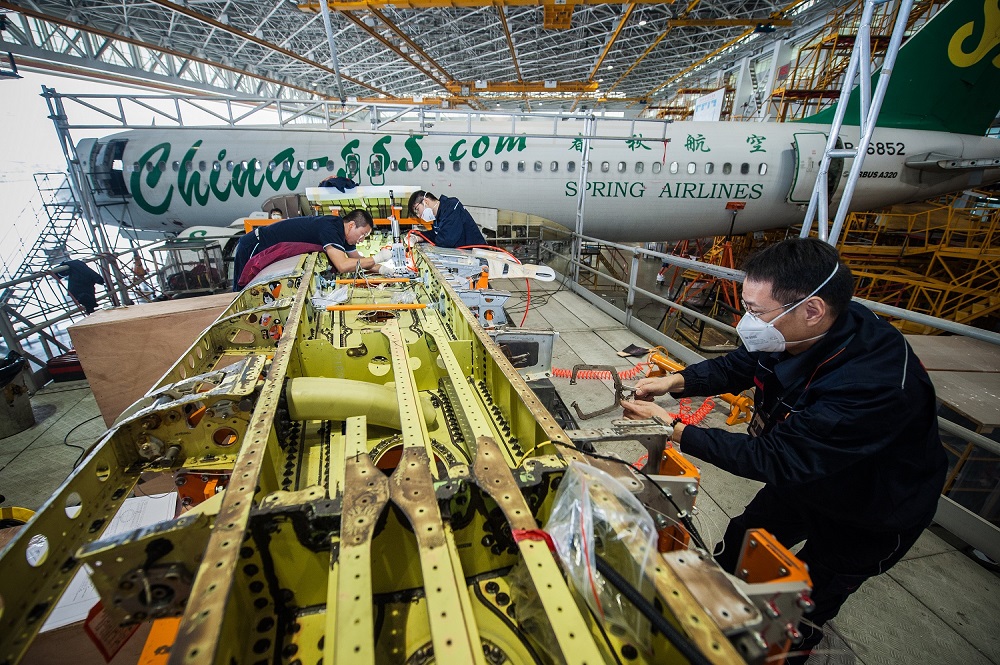 Ameco completes Sharklet retrofit on Airbus A320s
Ameco expands engine overhaul production capacity
In the past two years, Ameco expanded its engine maintenance capacity steadily to provide both high-quality and professional services and products.
V2500 engine overhaul business had been well growing since its establishment in 2015. Other than domestic customers, Ameco also provided overhaul services for Asiana Airlines in August this year. Ameco's newly upgraded V2500 engine overhaul workshop will be put into use from November this year, increasing the overall capacity of V2500 maintenance services by 70% to meet the ever-increasing market demand.
The booming development of express industry had brought new growth of the cargo fleets. That created an opportunity for the traditional engine overhauls like RB211 and PW4000. Over the past two years, Ameco had signed long-term maintenance agreements with customers such as SF Airlines and Air China Cargo Airlines. While expanding the 3rd party market, Ameco also adjusted the product structure and made efforts to explore for new-type engine overhaul, new service modes and cooperation with OEMs. A continual improvement was carried out in both services and quality.
In addition, Ameco had been continuously developing APU self-repairing capability to enhance market competitiveness. As a warranty repair station authorized by Honeywell, Ameco can provide GTCP131-9A and GTCP131-9B repair and warranty repair services now. In 2017, APU repair business hit a new high record both in volume and operating efficiency. This October, the GTCP331-500B APU (loaded on the Boeing 777) had been disassembled, cleaned and inspected in Chengdu workshop. Ameco became the first Chinese MRO setting foot in the field of repairing GTCP331-500B. Moreover, Airbus A330 wide body aircraft's APU repair development has entered into the assembly stage.
Ameco's V2500 engine overhaul business grows rapidly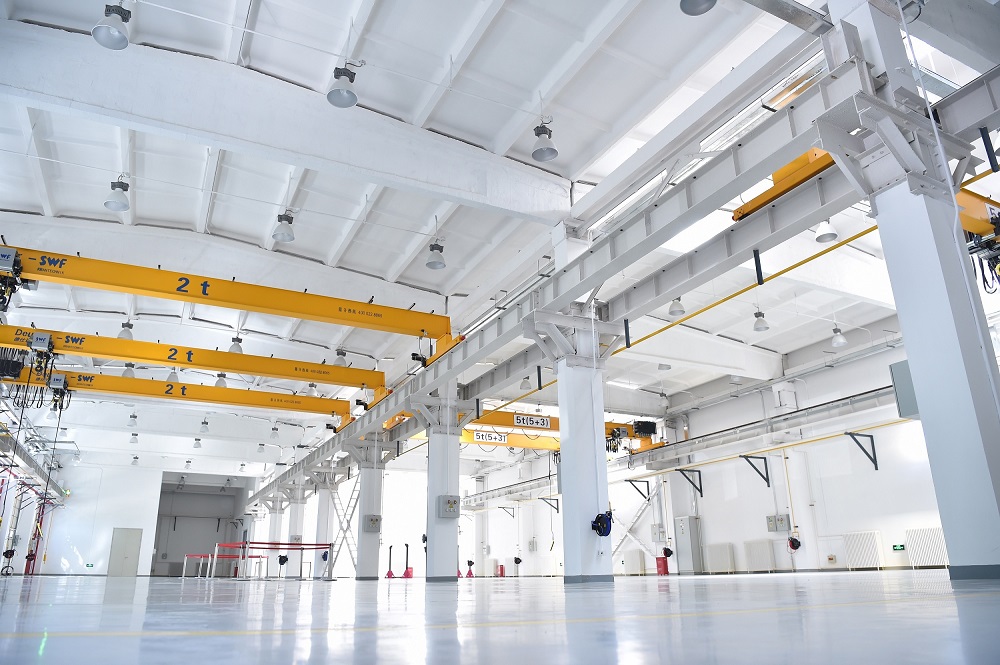 Ameco's upgraded engine overhaul workshop will be put into use
Ameco speeds up new capabilities development of component
In September 2018, the updated landing gear overhaul workshop was put into operation. Not only clean and tidy working environment was fostered, but also a fully automatic tool cabinet was introduced to further optimize the workshop space utilization. As a result, the productivity increased by 20% while the work efficiency was improved.
At present, Boeing 777 landing gear overhaul capability development is in process. Experienced engineers of Ameco accepted the technical training and develop test tools on the basis of manuals to satisfy the requirements of overhaul, in which more titanium alloy materials were introduced, and structure design was more complex. It is scheduled to acquire the CAAC approval at the end of 2018, and to start its first overhaul in early 2019. By then, Ameco's landing gear overhaul products will cover A320, A330 and Boeing737NG, 737CL, 747-400, and 777.
In addition, Ameco will build IDG repair capability on Boeing 787 and A350 by the end of this year. Currently, there are 20,000 of Boeing and Airbus aircraft component repair and overhaul items covered in Ameco capabilities list. They are divided into 16 product lineages by function and specialty, including landing gear, airborne computer, emergency equipment, integrated drive generator, wheel brake and so on. Every year, there are nearly 200 new capabilities of component repair developed. The new maintenance service mode TCS (total component services) was developed since 2015 to expend the market and to improve the overall competitive advantage.
In the future, Ameco will focus on the capability development for the new generation of aircraft components repair and overhaul. Increased spare landing gear resources and high value-added services will be provided to customers both domestic and overseas.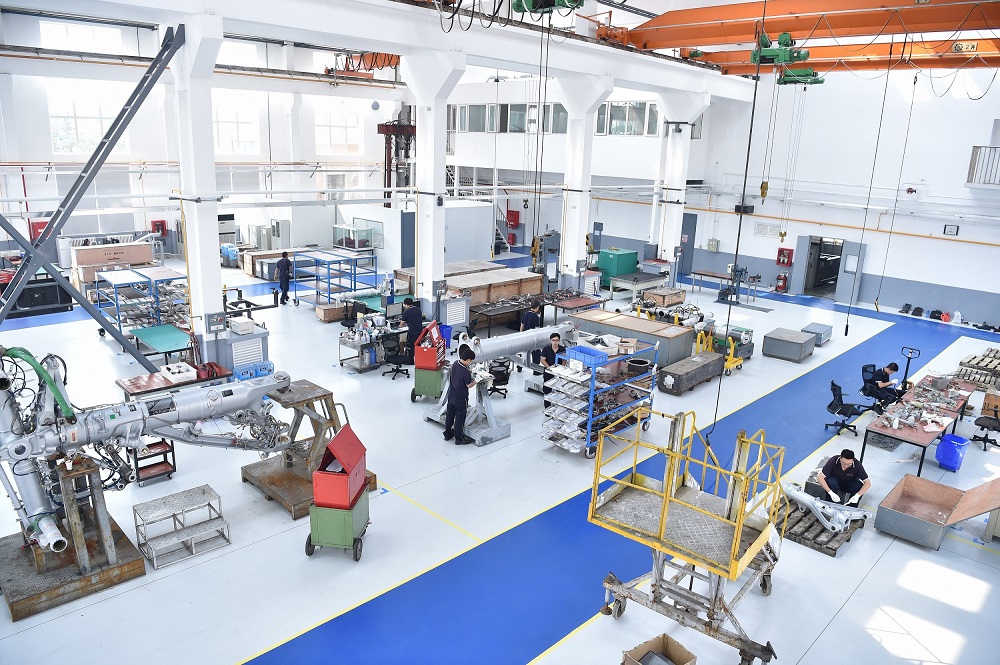 Ameco's newly upgraded landing gear overhaul workshop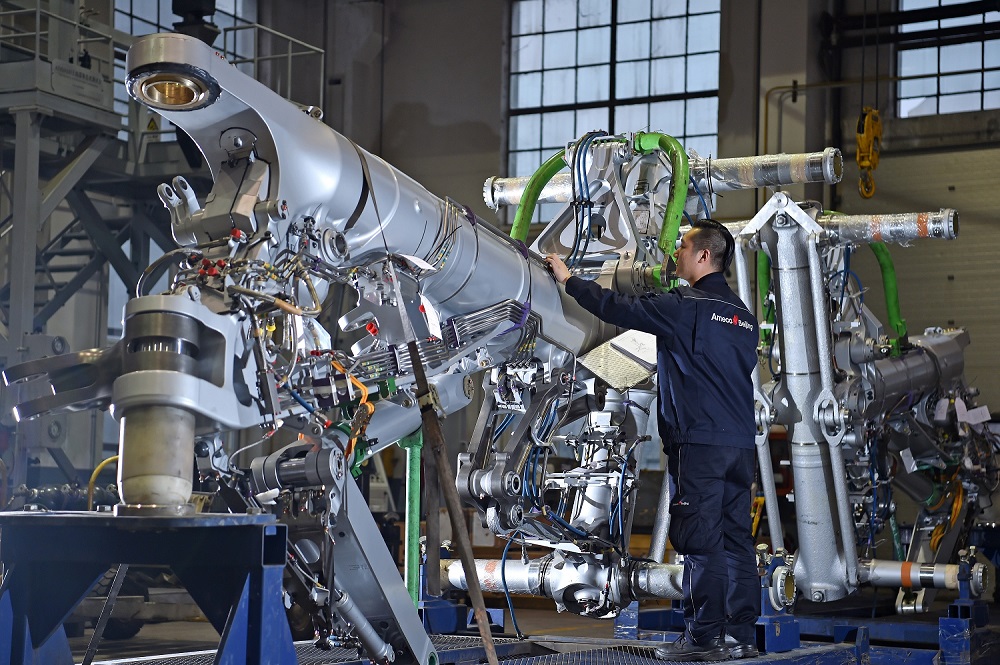 Ameco A330 landing gear overhaul
Ameco provide one-stop service of business jets' completion and maintenance
As one of the leading business jet completion and maintenance service provider in the Asia-pacific region, and Boeing Business Jets' licensed completion center and warranty service center, Ameco has obtained the AS/EN 9100 certificate of registration, CAAC Designated Modification Design Organization Representative (DMDOR) and Parts Manufacturer Approval (PMA). With capabilities of engineering design, airworthiness certification, interior manufacturing and completion, Ameco can offer worldwide business jet users one-stop service including cabin design solution, the whole process completion, maintenance and overhaul services, as well as provide airline with cabin optimization solution.
Ameco professional design team always gives top priority to "user experience", focus on every detail, to provide users with customized design. Experienced and reliable engineering team use advanced ideas and technology to meet the personalized needs of different customers, ensure the quality, airworthiness requirements and safety. Professional technology research and development team constantly improve the innovation on interior furniture manufacturing and decoration process in order to meet customers refinement, comfort and luxury.
This year, Ameco initiates to provide airlines cabin upgraded solution services to personalized cabin products and services with characteristic cultural connotation.
Ameco business jet services use quality, innovation as the product concept to provide customers with high quality products and services, and continuously keep innovating and developing.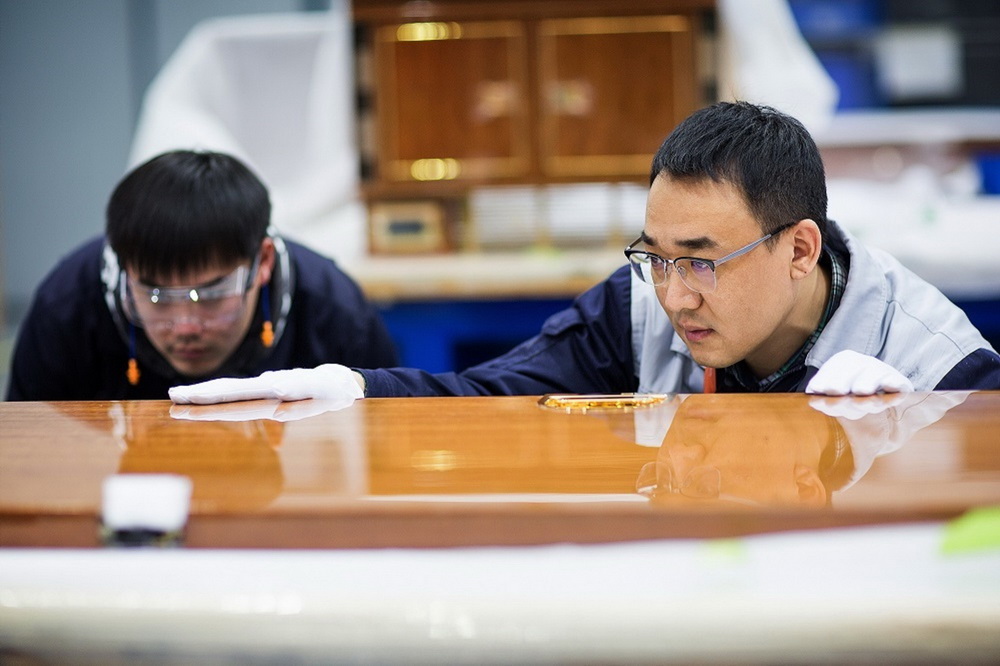 Ameco cabin interior manufacturing capability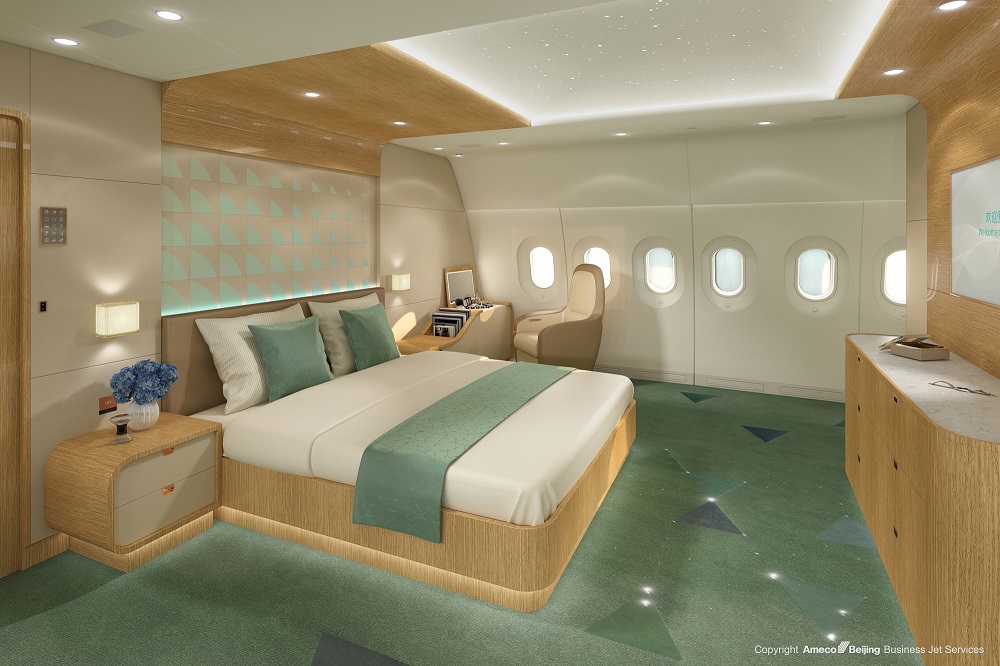 Ameco's concept of B787 interior design "Chinese Dragon"