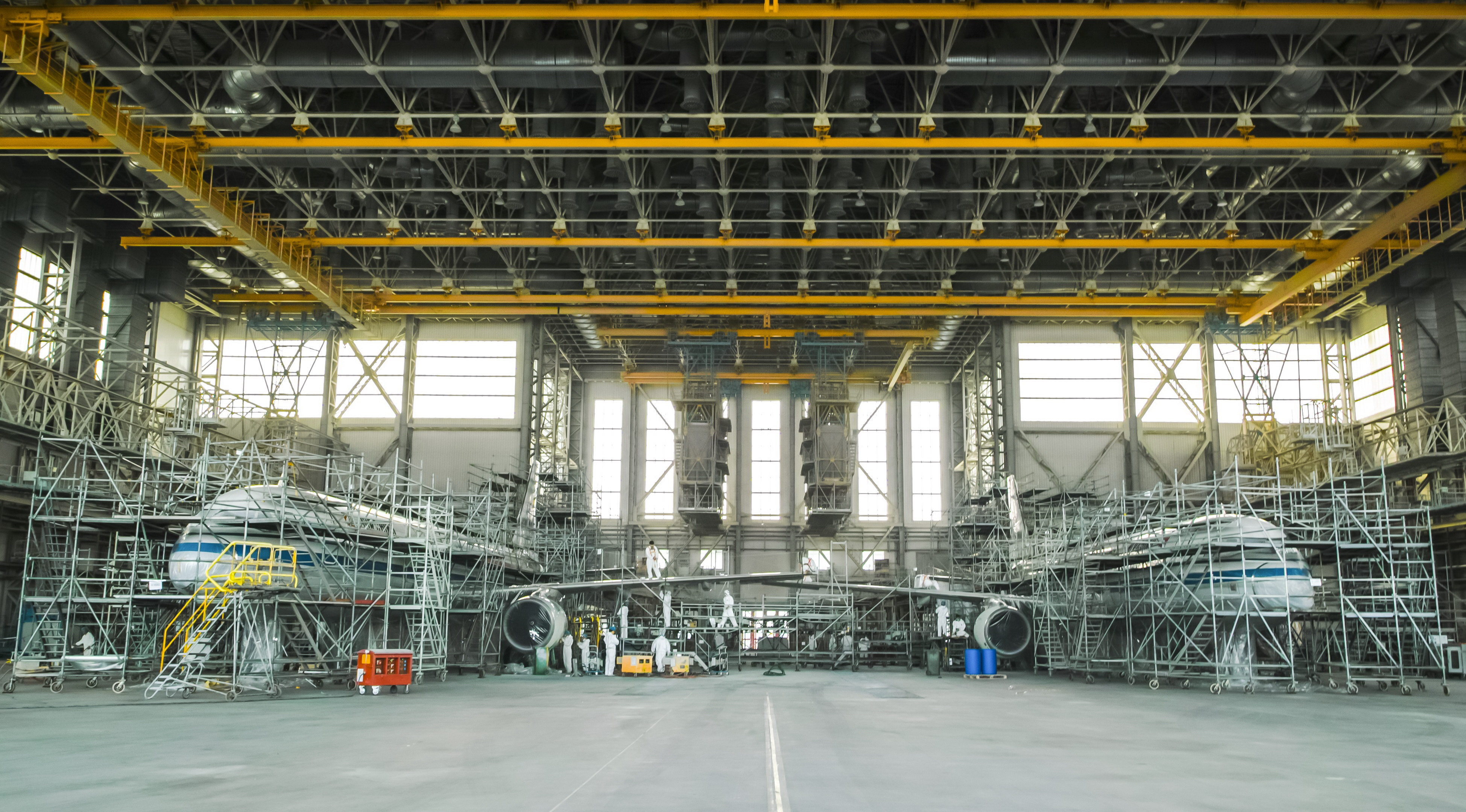 On April 16, two Air China Airbus A321 aircraft, which finished the whole aircraft painting, were launched at the same time by adopting the parallel operation mode of two aircrafts, which improved the working efficiency and the utilization rate of the hangar.
In 2019, the A/C Overhaul Product Subdivision (Beijing) faced airframe painting work peak, and it was difficult for painting line to meet the demand even they paid full efforts. Due to the strict requirements on environmental conditions and complicated working procedures, the aircraft painting work has always been arranged as "single room" to avoid interference and pollution.
Can two aircrafts be painted at the same time? Sales Support and Product Development Department (OBAP) carried on the thorough analysis and research on the premise of ensuring safety and quality, based on the existing resources, recombination of the factors of production and function arrangement, evaluation, established the new paint optimization process. They adjusted six Air China A321 aircraft into three groups, 2 for each group and were painted at the same time.
OBAP joint the leaders from Production Planning Department (OBAA), Production Support Department (OBAS) and Painting Workshop to build the project team. Basing on human measure, qualification evaluation, equipment tools documents preparation, spray paint hangar space confirmation, spray painting technology and process, they performed fully discuss and research, and organize the identify risks, clear the way for project implementation.
During the implementation of the two-line painting, the production team, based on the principles of man, machine, material, regulation and environment, made a painting scheme for two aircraft in the same period on the principle of maximizing the use of existing resources and minimizing the influence of 
adverse factors. Due to the changing needs of environment and equipment at different stages of the painting process, the change in process is not simply the "time-sharing reuse" of personnel and equipment, but also the mutual influence of the two aircraft implementation processes. Therefore, spray paint team in keeping the overall process under the premise of steady progress, according to each step in the implementation of the process factors of the actual situation and personnel allocation, flexible work, namely: the personnel group according to the working content, working hours, working strength combined with faded paint work arrangement of each stage, the same process on the two planes or synchronization, or continuous, or stagger, avoid the mutual interference between the two planes, implements the faded paint production operation mode innovation.
The realization of the two-line painting business model of narrow-body aircraft is a successful attempt of the innovation and development of OBA. Compared with the traditional model, it not only increased the utilization rate of the painting hangar by 40%, reduced the manpower input by 20%, but also greatly reduced the cost of equipment, facilities and energy consumption.