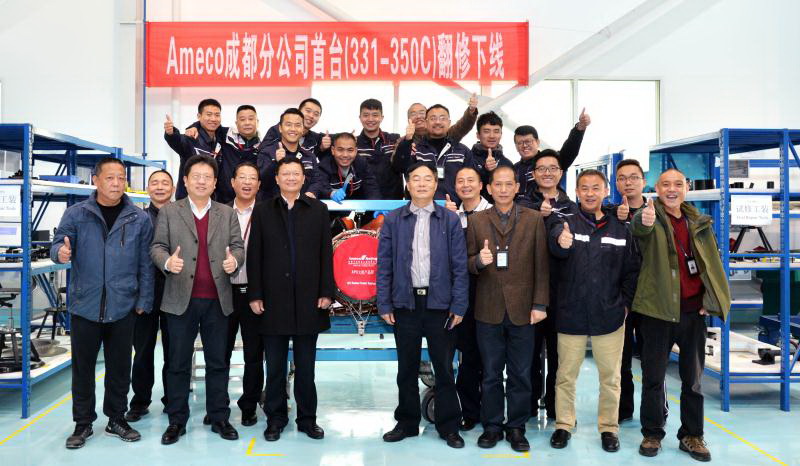 Recently, a P-54XX APU (aircraft auxiliary power unit) was successfully tested and redelivered, marking the successful repair of the 1000th APU by Chengdu Branch.
Since the successful trial repair of the first GTCP85-129H APU in April, 2009, after 10 years of efforts, the APU overhaul product subdivision has been able to repair the APU of three types of Airbus A320 series and Boeing 737 series, and the production capacity has increased from the initial monthly several ones to the current 20. At the end of 2018, the product subdivision completed the trial repair of 331-350C and 331-500B APU suitable for Airbus A330 aircraft and Boeing 777 aircraft successively, which established the maintenance capability of the two wide-body aircraft APU, among which the 331-500B APU is the first repair except for OEM manufacturers in the Asia-pacific region.
At present, the APU Overhaul Product Division of the branch is actively adjusting personnel structure, and the excellent style and skills of the elder generation of mechanics are being passed on to the younger generation. The APU mechanics will make steady progress towards the goal of first-class APU maintenance unit in China with more high-spirited attitude and fighting spirit.
Text/OW Luo Ke; Translator/SI Zhao Shuyang