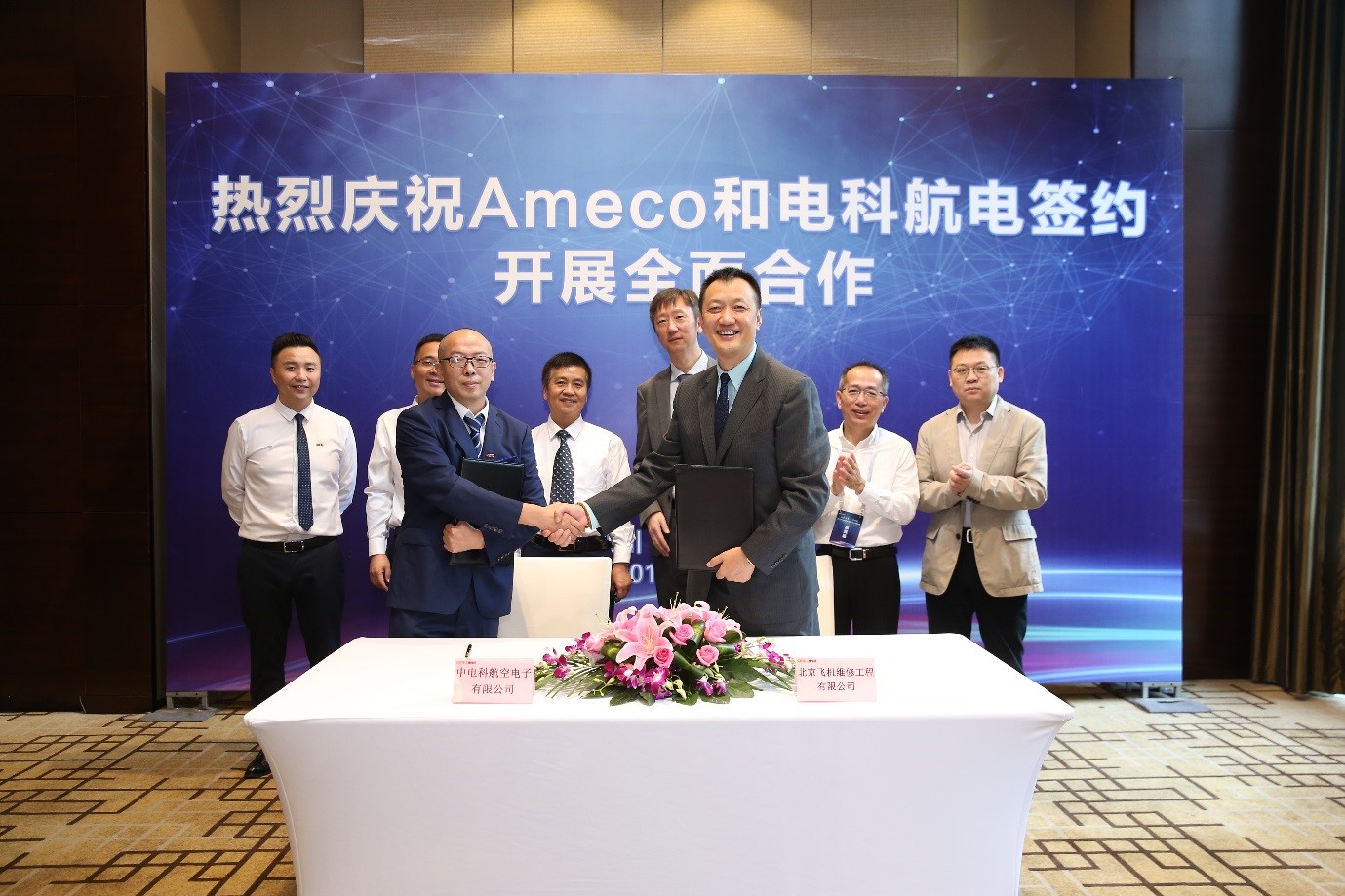 On Jul.8th, Ameco and China Electronics Technology Company Ltd. (CETC) signed a cooperation agreement at the "2nd China Electronics and Civil Aviation Electronics Development Forum", and the two sides will complementary cooperation in the field of airborne civil aviation electronics, and build long-term relationship to jointly promote related industries for the civil aviation market. Teng Bin, General Manager of Marketing & Sales Division, Feng Bin, Deputy General Manager of Beijing Base, and You Xingzhong, General Manager of CETC attended the signing ceremony.
CETC is a high-tech enterprise specializing in the research, development, production and maintenance of civil aviation electronic systems and equipment under the China Electronics Technology Group Corporation. It is a professional company of civil aviation transportation, logistics, general aviation avionics system, satellite communication system and equipment research, production and customer service has become a civil aircraft supplier such as C919, MA700 and AG600.
This is the first comprehensive cooperation between the domestic civil aviation maintenance leader Ameco and the domestic civil aviation avionics main force avionics CETC, and an important symbol to begin "Cooperation and Win-win, Complementary Advantages."