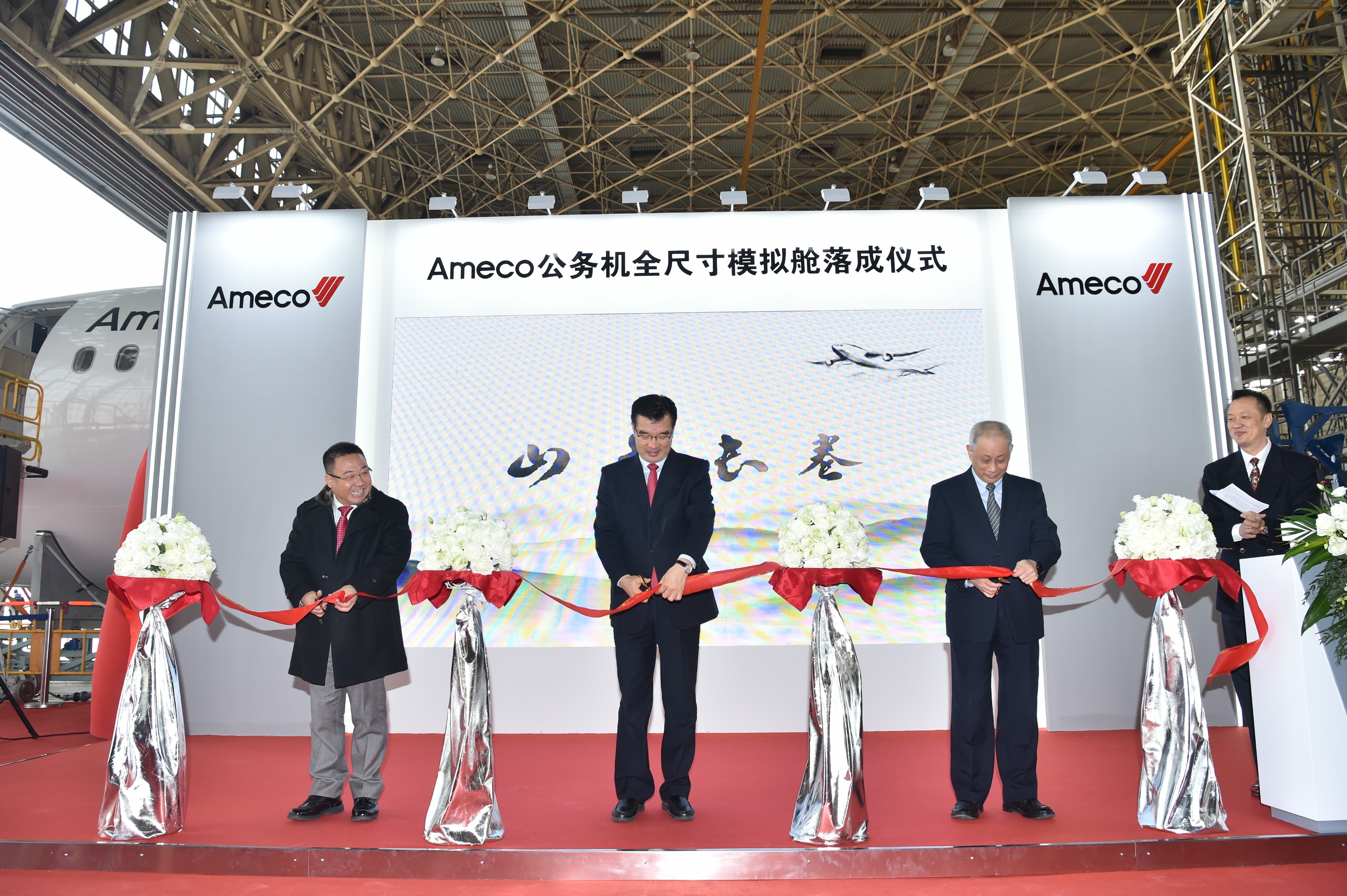 Ameco debuts its first full-scale cabin interior mock-up. Ameco's ACJ319 full-scale cabin interior mock-up covers design engineering, manufacturing, installation and other aspects, combining culture with technology to create a smart cabin with high quality and innovation. 
"It is a milestone for the development of Ameco in the field of the aircraft cabin solution", said Ni Jiliang, Chief Executive Officer of Ameco, "we are dedicated to providing the "all-round, customer-tailored and one-stop" services for the customers."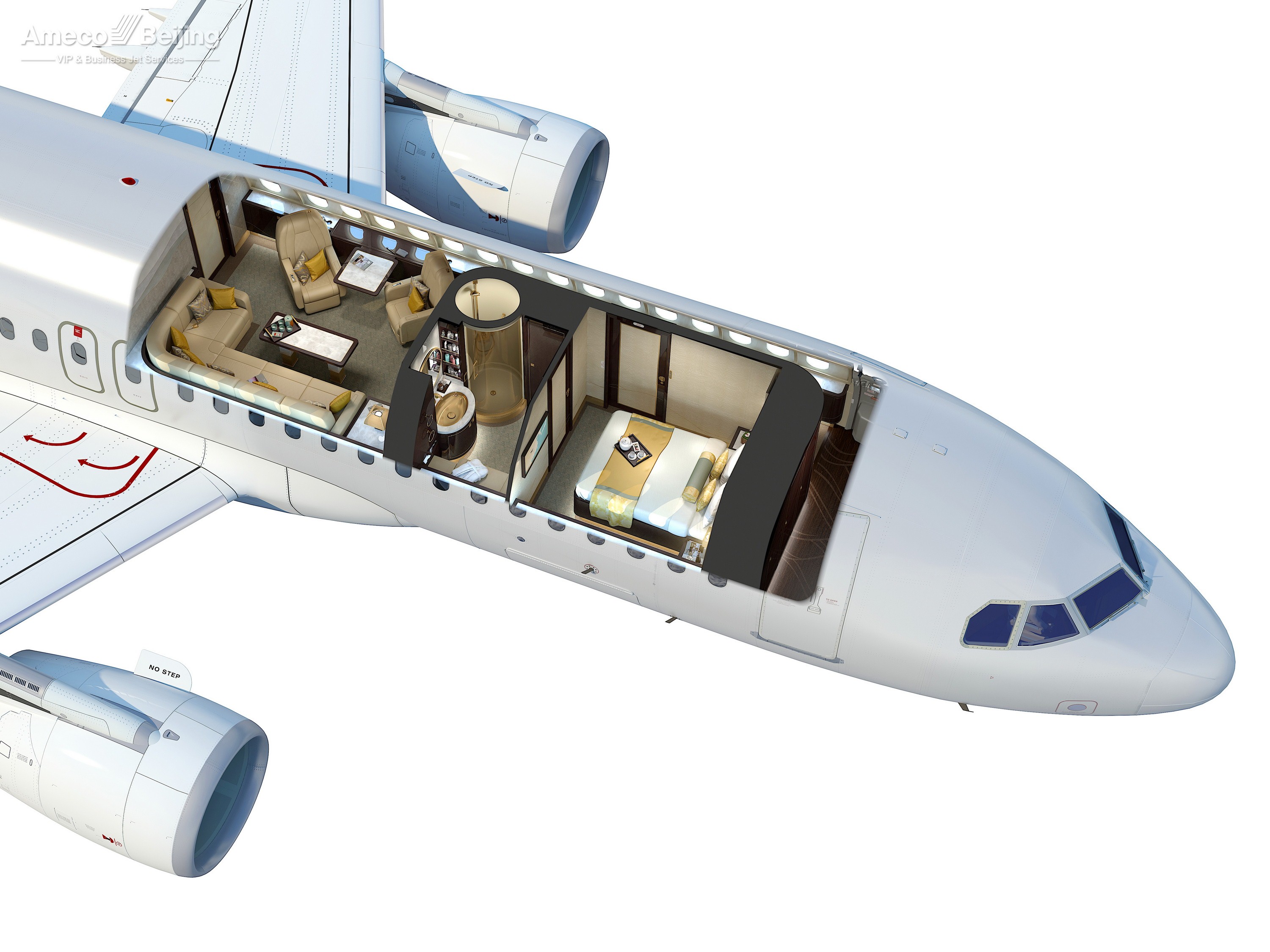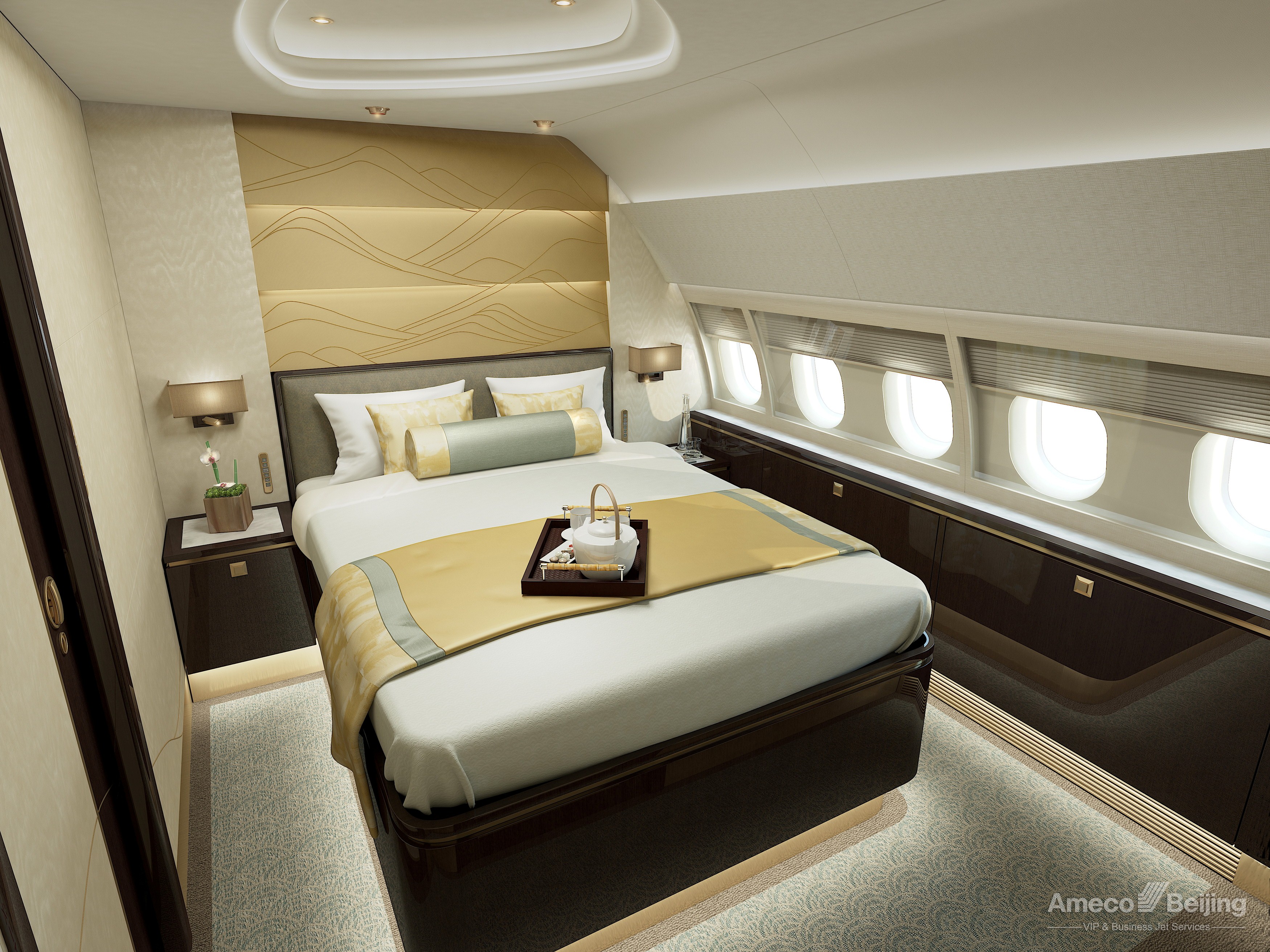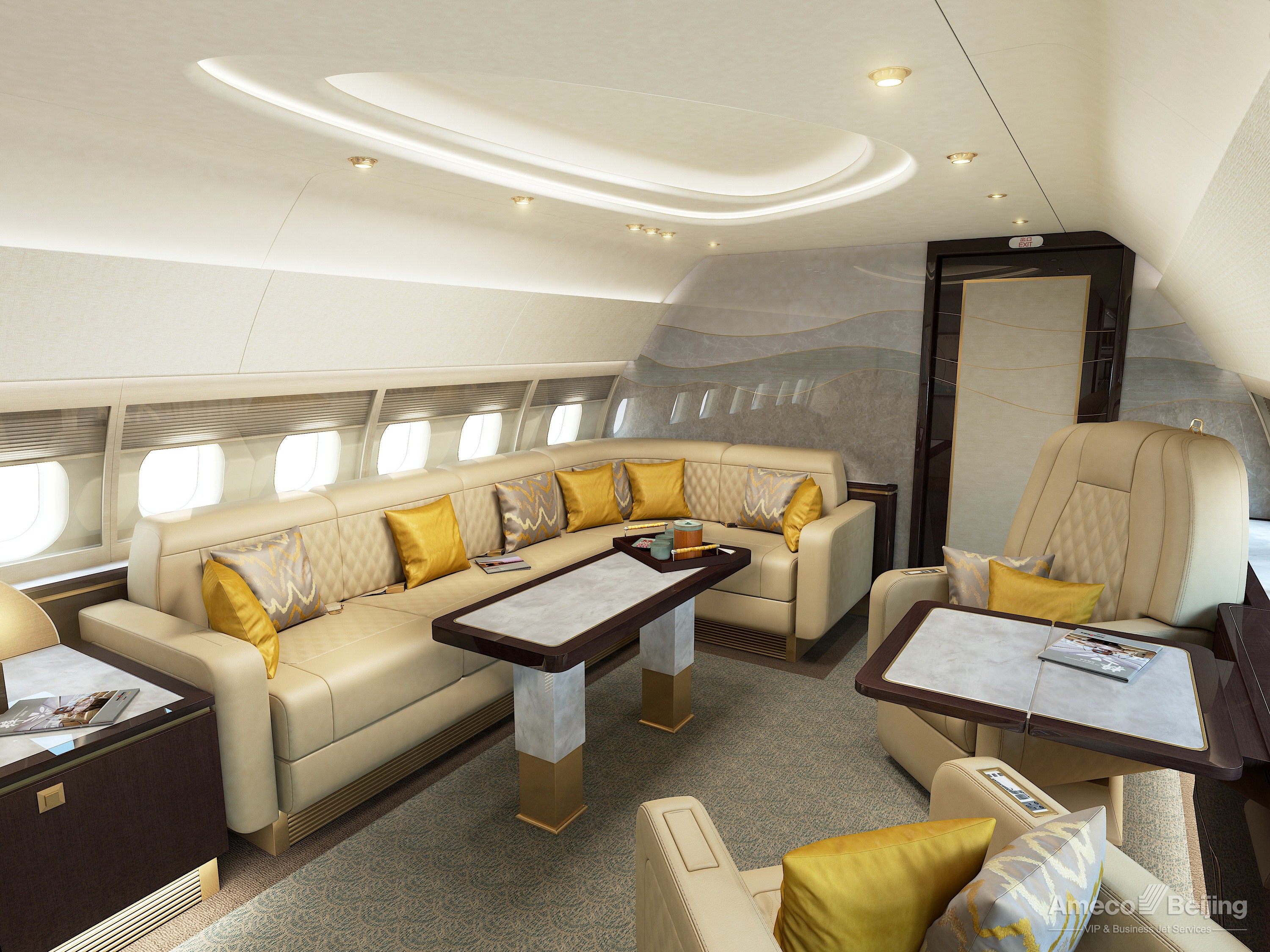 The design concept of the mock-up combines with the oriental culture, taken from the ancient Chinese scroll painting. The way of looking at a scroll painting is to hold the long painting with both hands, which your right hand slowly rolls the painting and your left hand gradually unfolds the mysteries. The way of "watching a scroll painting while moving" is unique in the world. Based on this design theory, Ameco brings the intelligent control technology and the ground technology into the modem cabin to improve the cabin experience. The cabin is like a continuous scroll painting. Highlights are scattered in the cabin which you will capture while you walk along. Besides, the state-of-the-art technology and craftsmanship run throughout the entire cabin.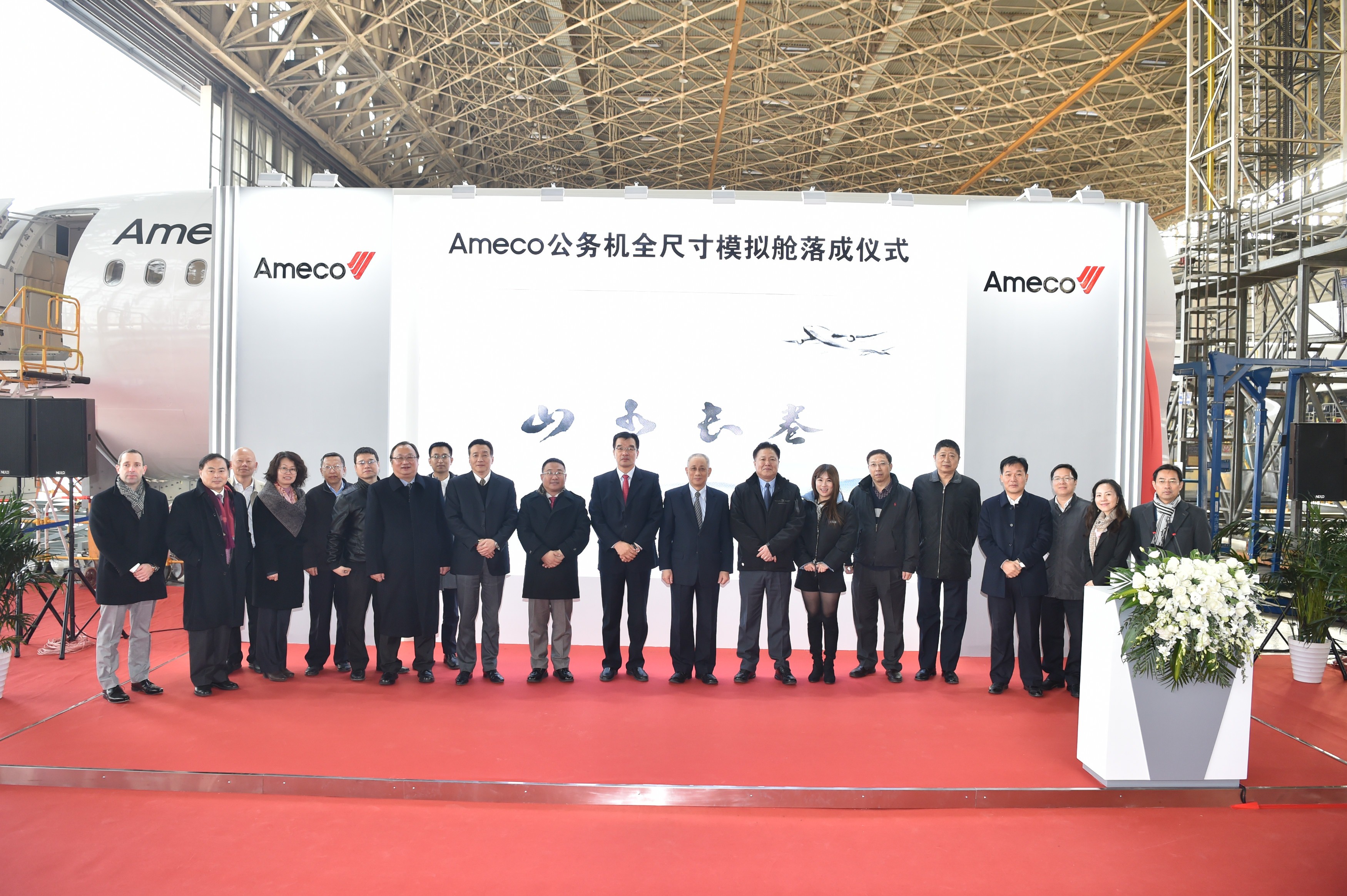 Ameco, the Chinese MRO specialist, has been involved completion and maintenance on large-scale business jets since the 1990s. It is a CAAC Designated Modification Design Organization Representative (DMDOR). It has Parts Manufacturer Approval (PMA), CAAC MDA/STC and SAI Global-issued AS/EN9100 certificate of registration and EASA Design Organization Approval, as well as authorized as an official BBJ licensed Completion Center and Warranty Service Center.
Ameco can serve the global customers with one-stop comprehensive service including cabin design, engineering support, completion and maintenance. Ameco can offer flexible services, as well as one-stop "turnkey engineering" services.